Large Lolita Double Clear Windows Kawaii Anime Backpack
元の価格
$32.90
-
元の価格
$32.90
Materials: Nylon / PVC

Bag Body Approx size: 
Width: 30cm/11.8 inches 
Height: 41cm/16.1 inches
Thickness: 13cm/5.1inches 
Weight: 0.62kg 

Insert size:
Width: 25.5cm/10 inches 
Height: 18cm/7.1 inches 

Big Clear PVC Window approx size: 
Width: 27cm/10.6 inches 
Height: 20cm/7.9 inches
Thickness: 3cm/1.2inches 
Small Clear PVC Window Diameter: 9cm/3.5 inches 

The ITA bag has a clear window that can be decorated in your personal style to display pins and badges.
Large capasity transparent front pocket,can be placed in mobile phone anda other items
You can put some pins, key chains or photo in the clear area. Make your own style ita bag and no worry about be same with others
Cute Design and lovely color will surely add a adorable feel to your outfit.
Crossbody Shoulder ITA Nylon backpack with clear display pocket at front and insert for pin and badges display.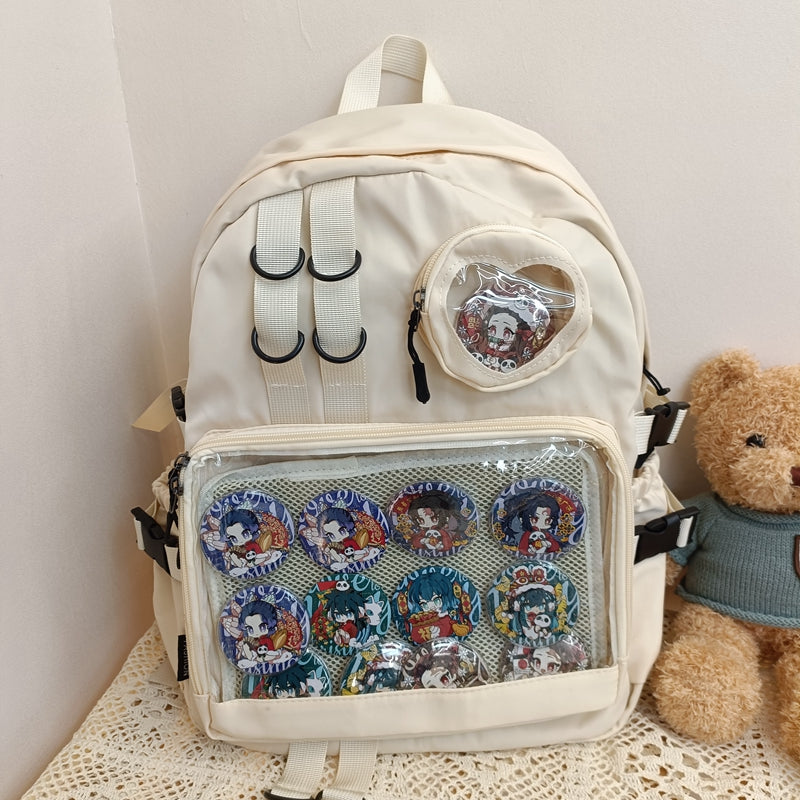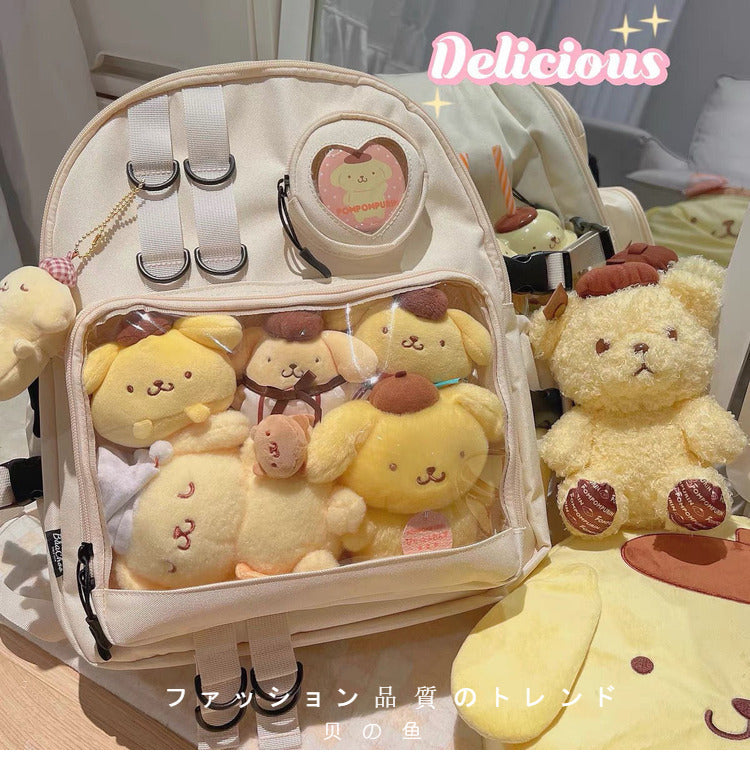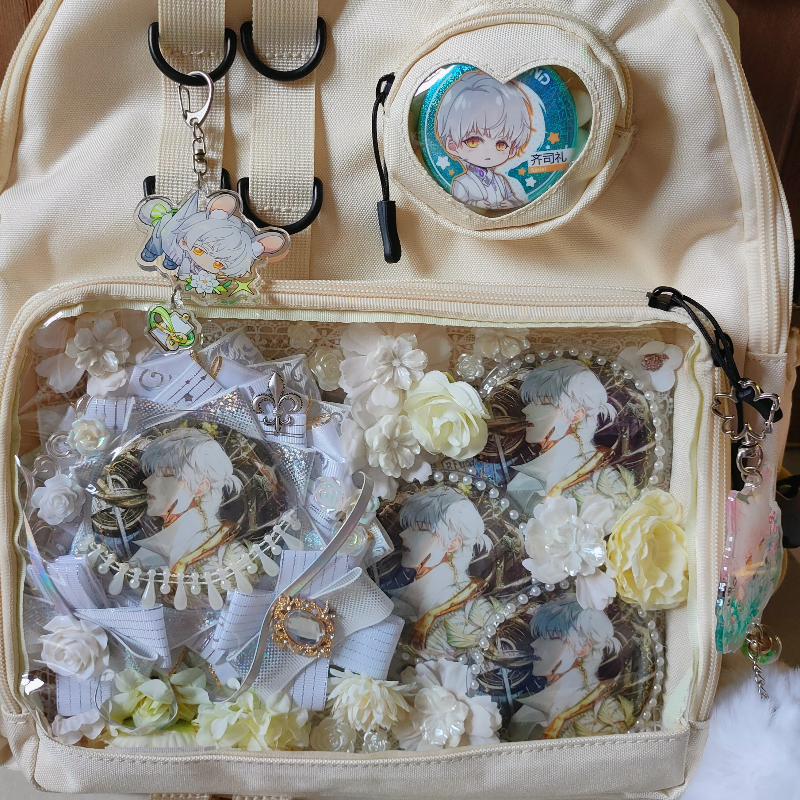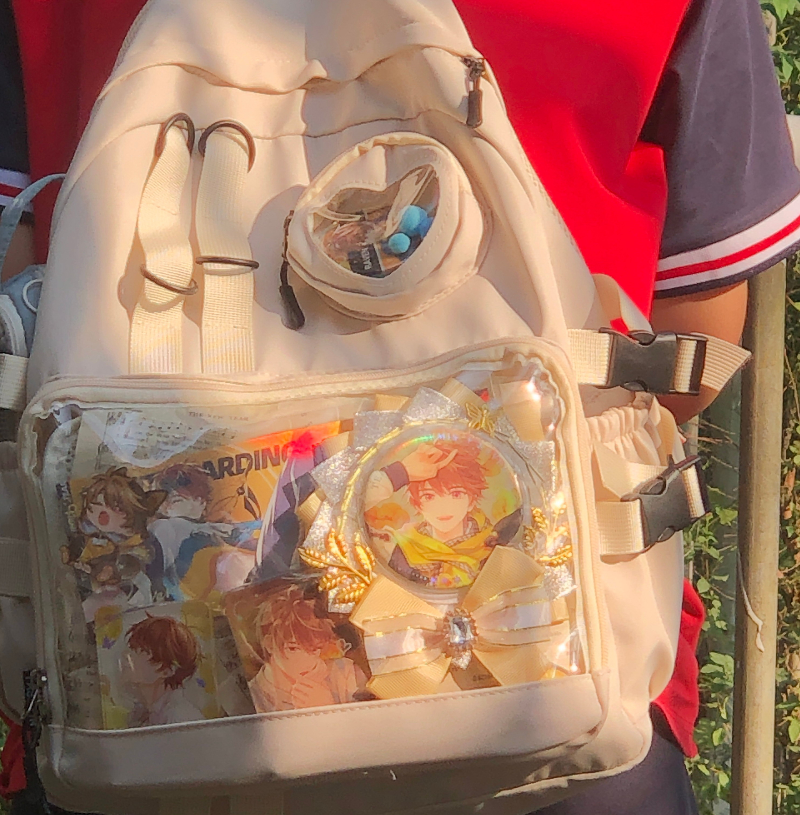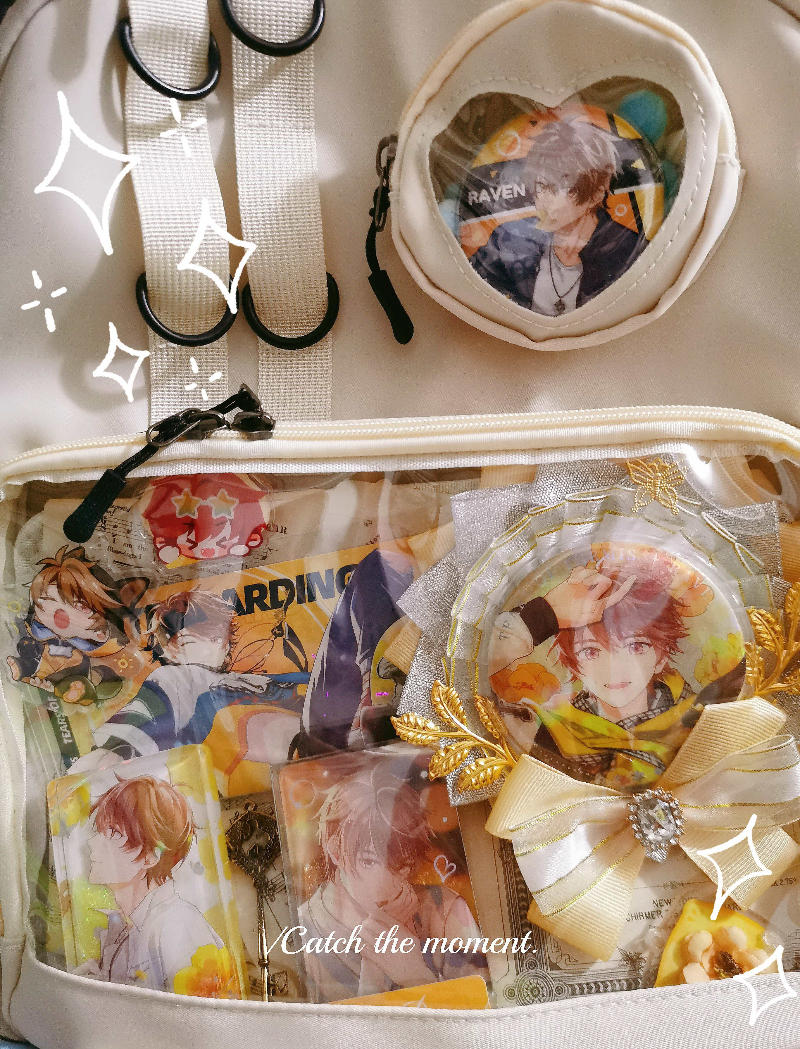 Processing time 1 - 5 days.
Any items not received within 8 weeks qualify for our full refund or reship guarantee 🌟
All orders over $25 qualify for free tracked shipping automatically ✅
Delivery Time (approx):
UNITED STATES: 7~20 Business Days
EUROPE: 7~20 Business Days
OCEANIA/SOUTH-EAST ASIA: 9~21 Business Days
ALL OTHER COUNTRIES: 14~35 Business Days
Please contact info@itabagshop.com with any further questions and our support team will be happy to help.
Restricted shipping to:
Brunei, French Guiana, Guadeloupe, Guam, Mauritius, Peru, Reunion, Saudi Arabia, Serbia, Sri Lanka, Uruguay.